"You've chosen the rhythm: the rhythm of the cannons…" Mortars, howitzers and blankets: the many faces of the Great War
State Archives of Reggio Emilia, corso Cairoli n. 6
May 4-October 9 2015 - exhibitions
Monday-Friday 9:30-14:30, and special openings.
In Italy, the First World War was simply and still is 'The Great War': the war written with every word capitalised; the war with no need of further labels. The nation had never seen such a massive phenomenon as the mobilisation of five and a half million men. Certainly it had never seen such a thing as nearly 650,000 dead soldiers, or 600,000 prisoners and lost soldiers, or the almost 950,000 wounded.
To get a clearer idea of the issues involved, while also avoiding the risks of whatever kind of rhetoric, we can focus on the subject of a single technical issue: the issue of the one type of arms that more than anything characterised the Great War, which was the artillery. In fact it was the enormous technological development in this sector that pinned millions of men, on all the European fronts, in the 'war of the trenches': a nightmare never seen before, lasting four interminable years.
However in order to function in full, the military machine requires a complex supporting apparatus. It needs more than arms, more than the men that use them, and more even than the industry that produces them. It also needs all the systems for troop movement, for communications, provisions, supply of raw materials, and construction – in short all the services and structures that are provided by the Corps of Engineers.
A photo album donated by General Gioacchino Fresta (Palermo 1913 – Reggio Emilia 1996), now held in the State Archives Library offers a collection of images that permit detailed observation of the artillery used, as well as the army engineering works related to the course of the conflict.
The Great War also demanded contributions from all Italian civilians. There was a complete national mobilisation of the population, representing the first truly universal phenomenon of Italian history. Within a very brief time, millions of civilians were organised and effectively 'enlisted' in the great military effort that confronted the nation.
In Reggio Emilia, as in many other parts of the nation, committees were formed to support the soldiers at the front, the families left without support, and the homeless and refugees forced into the cities as the events of the war developed. The archival fonts of the National Committee for Civil Assistance (later the 'Fascio Pro Italia') shed light on these local associations, and assist in understanding the historic events after the close of the Great War.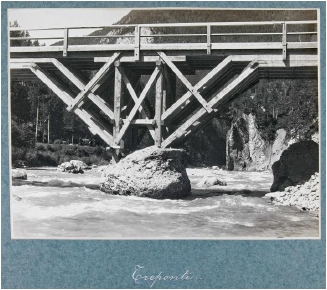 Documents to download